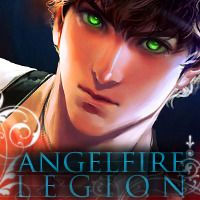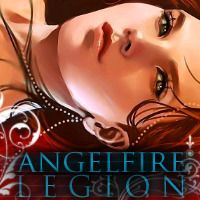 Finally, after anxiously waiting for the jacket description of Shadows in the Silence, we now have it to share with everyone! But let me first warn everyone that it is extremely
SPOILERY
. As spoilery as spoilery can get. SO, if you haven't read book one and even book two, you might not want to read what is going to go down in Shadows!
Also, I am so giddy to announce that today, The Little Reapers will be giving away
the very first
ARC of Shadows in the Silence--eep! Can you hear my excitement!? I can hardly contain myself! So, stick around because you do not want to miss it! No way, Jose! ;)) And now, without further ado...
Title: Shadows in the Silence
Author: Courtney Allison Moulton
Publisher: HarperCollins / Katherine Tegen Books
Release Date: January 31st, 2013
Your strength in heart and hand will fall. . . .

Ellie knows that the darkest moments are still to come, and she has everything to fight for:




She must fight for Will.

The demonic have resorted to their cruelest weapons to put Will in mortal danger, and Ellie makes an unlikely alliance to save him and to stop Lilith and Sammael, who seek to drown the world in blood and tear a hole into Heaven.




She must fight for humanity.

As the armies of Hell rise and gather for the looming End of Days, Ellie and her band of allies travel to the world's darkest and most ancient regions in her quest to come into her full glory as the archangel Gabriel.




And Ellie must save herself.

Her humanity withers beneath the weight of her cold archangel power, but Ellie must hold tight to who she is and who she loves as she prepares for the ultimate battle for Heaven and Earth.




In this final installment in the Angelfire trilogy, Courtney Allison Moulton brings her dark world of epic battles and blistering romance to a blazing bright conclusion.
RIGHT!? Seriously, CAM is bringing
the
epic in Shadows in the Silence! I am dying to read it already; the wait is going to kill me
so
bad! What do all of
you
think of that!? Any ideas about what might be happening!? I know a lot of people will die, the world will come close to being no more, and more people will die! LOL :))
Onto how all of you can win a copy of this epic conclusion to the Angelfire trilogy! Shadows in the Silence is the third and final book to this series so I want to be absolutely positive that you'll want to read it ASAP--right when it comes in through the mail. So, because of that, you must have read book one, Angelfire!
The Deets:
- Must be 13 years or older to enter.
- Winner(s) have 48 hours to respond before a new winner will be chosen.
- Open to US only.
- Giveaway ends Friday, August 31st, 2012 at 12:01am EST.
- Winner will be announced on Saturday, September 1st, 2012.
-
TAKE THE ANGELFIRE TRIVIA
- Good luck!
a Rafflecopter giveaway
Also, don't forget that TLR is hosting another giveaway of a signed, personalized set of
Angelfire and Wings of the Wicked
that will be ending on August 1st! Don't miss out on it!